Midweek Update 10/19
This week's Gospel talks about our disposition before God. Do we approach as righteous saints, or repentant sinners? Every saint (other than Mary and John the Baptist) is a sinner. All have fallen and need the mercy of God. By his grace and forgiveness, we find our place as his Children. When we share our story of redemption, we truly act righteous.
The Parish Offices will close at noon this Friday the 21st. We have a vacation, a retreat, and a wedding for three members of our staff. Next week's post will be shortened.
Advent Poll
The last two Advents saw great missions led by our own pastors, and Fr. Dave Belt from St. Stephen the Martyr. This year, I would like your input on how we can take advent to grow as a community. Please take this poll if you have not yet: https://www.surveymonkey.com/r/WD3MC7G
Don't be discouraged if your favorite doesn't win out! Contact me after Advent to see if you can help me do another item on the list. tjsimpson@midtowncatholic.church
Hurricane Ian Relief
There will be a 2nd collection at all Masses October 22-23, for the victims of Hurricane Ian. Checks can be made out to SJA- Ian or STM-Ian
Please be generous.
School Fundraisers:
La Casa Pizza Supports SJA- TODAY ONLY!
All day Wednesday, your purchase at La Casa Pizza will support St. Joan of Arc Catholic School.
Christmas Wreath Fundraiser for STM
St. Thomas More 8th Graders will be selling Christmas Wreaths in the Back of church after STM masses this weekend.
All Saints- Holy Day of Obligation
November 1st, The Feast of All Hallows, is a Holy Day of Obligation. The Parish Office will be closed. Masses are as follows:
Vigil October 31st: 6:00 p.m. at St. Thomas More
Tuesday November 1st:
7:00 a.m. St. Thomas More
8:15 a.m. St. Thomas More
8:30 a.m. St. Joan of Arc
6:00 p.m. St. Joan of Arc
Please look up Mass times of surrounding Parishes if you cannot attend any of these!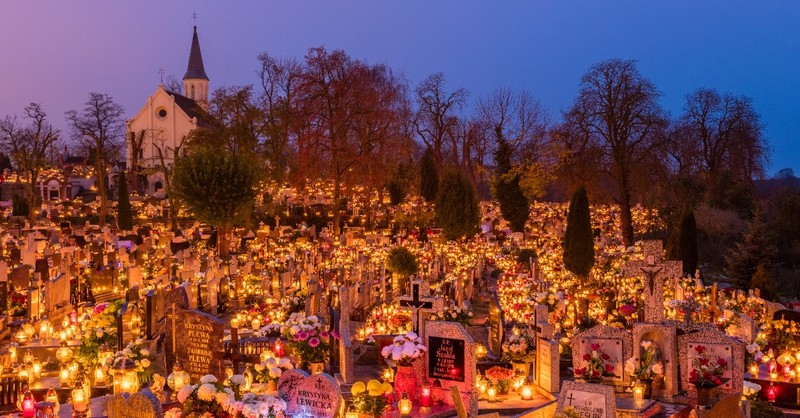 Feast of All Souls November 2nd
We will have an extra Mass, St. Thomas More 6:00 p.m., along with our typical 7 am and 8:30 am at STM and SJA respectfully.
On the Feast of All Souls up to the 8th of November, one might attain an indulgence. Read the article below to learn more. Consider visiting a graveyard.
All Souls Day History and Tradition: All Souls | EWTN
Mass Intention Scheduling
Mass intention scheduling for 2023 for both SJA and STM will begin BY MAIL REQUEST ONLY on November 15th. Keep watch in the bulletin for specific information and a flyer insert toward the end of October with all the directions you will need. Thank you for your cooperation and patience.
Fr. Frank's Think Tank
In case you missed it, here is Fr. Jindra's podcast from the past weekend: https://www.buzzsprout.com/1896336/11509615-16-october-2022