The Latest at

Midtown Catholic
Our weekly newsletter as well as other important information will be posted on our blog. Most current posts are available here!
Our Mission
Midtown Catholic is a community of two parishes in the Archdiocese of Omaha.
We are One Church: Encountering Jesus, Equipping Disciples, Living Mercy, Sending Apostles.
Parish Locations
Both St. Joan of Arc and St. Thomas have proud histories. About a seven minute drive from one another, both parishes were founded in the early 1960s. As neighborhood parishes they both grew as the neighborhoods grew filling with young families.

As the neighborhoods change so do the parishes. Now in a new season of life, St. Joan of Arc and St. Thomas More, are committed to work together to continue the mission. In the summer of 2020, the parishes began a partnership of sharing a pastor, ministries, maintenance, Mass schedule, and mission. The parishes use the name "Midtown Catholic" to describe this partnership.
St. Joan of Arc


3122 S. 74th St

St. Joan of Arc Parish was founded in 1958 and has been serving the Catholic community of central Omaha ever since. Parishioners are dedicated to community outreach and host a number of parish events, including the annual Sausage Fest.

Mass Schedule
Sunday Mass
Saturday (vigil): 5:30 pm
Sunday: 8:00 am

Daily Mass
Monday-Wednesday: 8:30 am

Holy Days and Holidays
(Check the Bulletin)

Confessions
Saturdays: 4:30-5:20 pm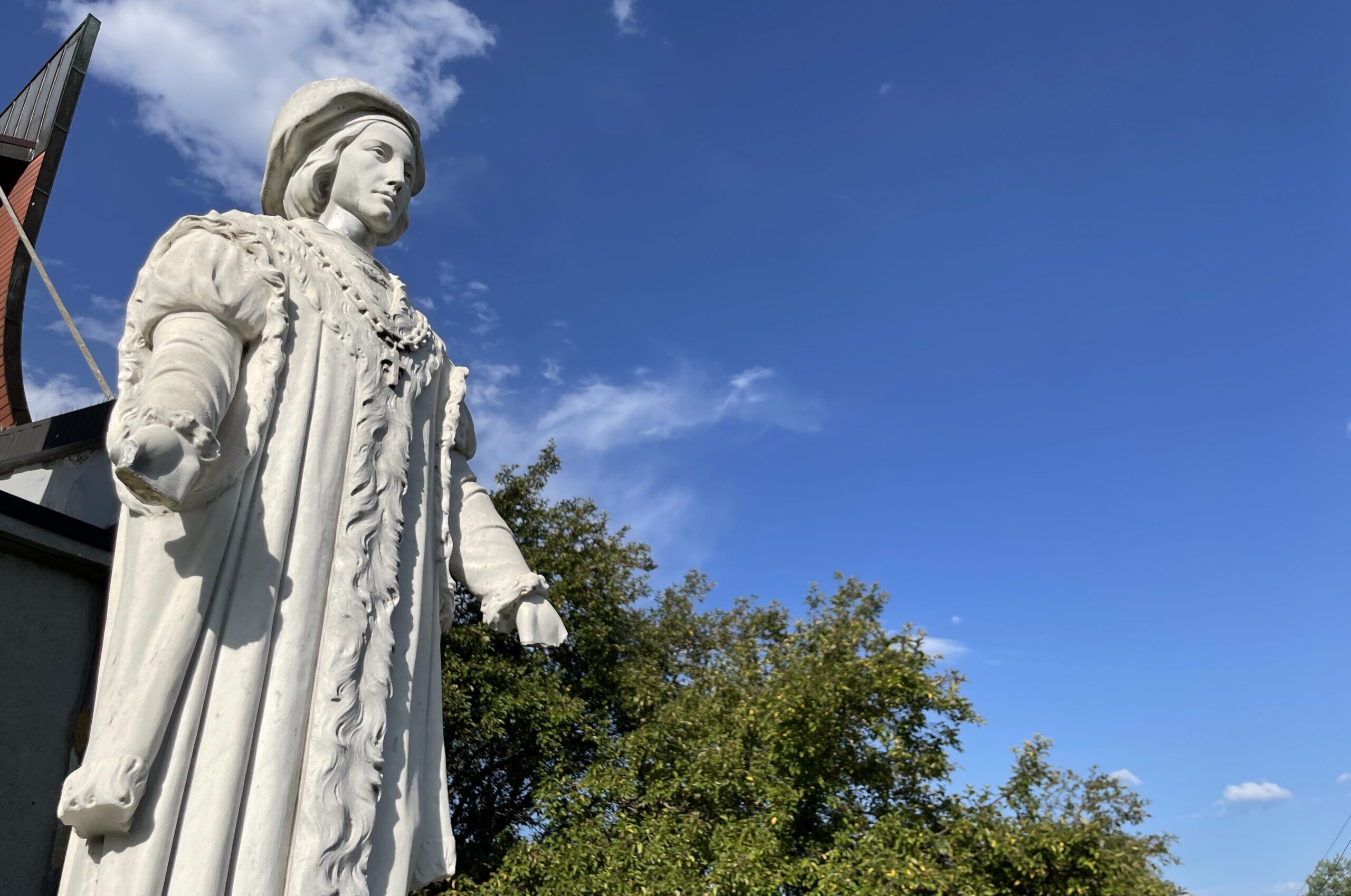 St. Thomas More


4804 Grover St.

Founded in 1958, St. Thomas More is a neighborhood parish anchoring the corner of 48th and Grover with its unique, award-winning architecture resembling Noah's Ark. The parish has a strong history and culture of Catholic education and loyal, generous parishioners.

Mass Schedule
Sunday Mass
10:30 AM
4:30 PM

Daily Mass
Thursday-Friday: 7:00 am
Saturday: 8:00 am

Holy Days and Holidays
(Check the Bulletin)

Confessions
30 minutes before Masses